Request a Quote
"*" indicates required fields
Spray Foam Insulation in Edmonton
Thermo Solutions Insulation takes a new and refreshing approach with you, our client. We are transparent and honest with how we conduct business. Good customer experience is essential to our process. Our passion is to help as many people afford and understand the benefits of using spray foam insulation in the Edmonton Region.
Expert spray foam installation and equipment
Efficient blown-in insulation for your attic
Fireproofing and foam jacking services
Insulation removal services
Fast, efficient, and professional insulation installation

PROCESS
You trust us in your home, and so we know how important it is for you to understand our process and how we work.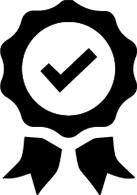 SAFETY
Working with chemicals can be troubling, but we ensure the safest workflow with the safest products.

INNOVATION
We have cutting edge technology that enables a more efficient process and better results which save you money.
Customer Reviews
The satisfaction of our customers is extremely important to us. We encourage feedback both good and bad, so that we can continuously improve our services and learn from our mistakes.
Cam G.
I had a good experience with thermo solutions. They applied spray foam insulation to the rim joists of my partly finished basement. There were a few spots where access to the rim joist was tight, but they did a great job with the application and I am happy with the results…
Shantelle W
I highly recommend Thermo Solutions. They came out to spray foam our entire basement and did an amazing job!! The installer definitely takes pride in the work he does. Excellent customer service as well. Always available to answer my calls and very informative. The overall process was wonderful! Everything was done in a timely manner and within budget.
Sarah B
Not only did thermo get back to me quickly- the receptionist was so nice, the estimator was honest and got back to us super fast, the guy who came to do an on site estimate was patient and knowledgeable and the actual 2 folks who came out to blow the insulation in were all of the above and were so careful not to leave a mess or disrupt. Love getting good service? Go with these guys.
Kaylee L
We needed our house in Spruce Grove assessed for added insulation. We are so glad we chose Thermo Solutions Insulation. We highly recommend them. The team that came out was extremely pleasant, professional, and went above and beyond our expectations.
Randy M
Very supportive when make arrangements and a good crew that came to site. Overall very happy with the service
Adel G
I have nothing but positive things to say about the work done by Thermo Solutions. The work was done in a timely manner, the technicians were respectful of our house and the job was done with extras on budget. There was also great communication on all steps.